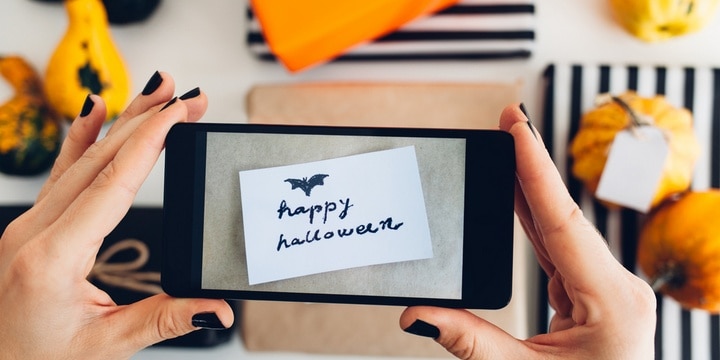 The fall season is beautiful. The ground is covered with red and yellow leaves and the Nature is full of aromas that make you feel relaxed and so nostalgic. To make it more lively, we have a special holiday we celebrate in autumn. It's called Halloween and that's the time of the year when each of us does crazy things!
1. A Greeting Card Holiday
We send greeting cards to each other during holidays like Christmas or Father's Day. Easter is also one of such holidays. Not less popular is Halloween. Greeting cards are sold everywhere and you can pick something unique and original to surprise the person you are sending the card to. It is reported that almost 30 million cards are sold during Halloween every year.